Our Financial Professionals
Joseph (Jay) F. Moretti, Jr.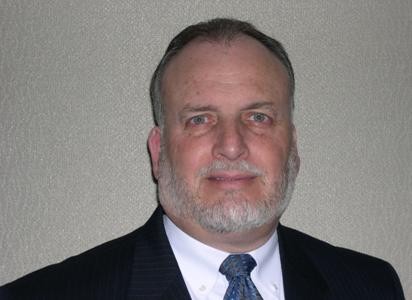 Jay started his life on the East Coast near Philadelphia. After graduating from Archbishop Wood High School for Boys, he attended and graduated from Xavier University. Jay decided to live in the Cincinnati area and accepted a career position with the Prudential Insurance Company. Ten years later, he came to a crossroads in his career planning and chose to take the path of a Financial Planner. Utilizing all of his experience and education that had been provided to him during his 10 year apprenticeship with this giant of the insurance industry, Jay entered the world of Retirement Planning.
For all of Jay's clients that will be reading this, HE THANKS YOU!, for your belief in his abilities, professionalism and honesty. So many of you have been with Jay for his entire 39 year professional career. It has been a constant uplifting experience for Jay to meet and begin a relationship with his client's parents, children and in some cases grandchildren. Many clients have brought their friends to him for his professional services and expertise as well as co-workers, neighbors and other relatives. It has been a rewarding career for Jay and his family.
Jay partnered with Michele Schumacher in 2001 and together they continue to provide their clients with financial services that are designed to fulfill their clients' needs now and into the future.
Jay lives in Park Hills, Kentucky and spends most of his free time with his fiancee, Kathy, and his 2 children: Joey (age 26) and Lauren (age 19). He also enjoys riding his motorcycle and playing darts competitively.
Presenting clients with easy to follow presentations

Spending personal face-to-face time with clients

Providing clients with innovative simple solutions to complex financial challenges
Key Areas of Expertise:
Retirement Income Planning

401(k) rollovers

Wealth Accumulation

Investment Advisory Services

Life Insurance

Long Term Care Insurance
---
Michele Schumacher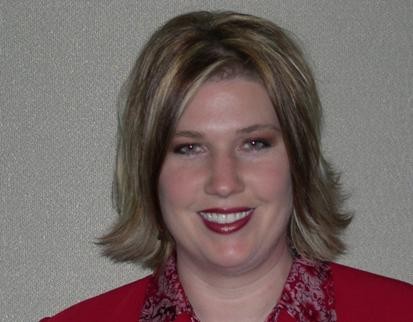 Michele started her professional career with Great American Life Insurance Company in 1993 after graduating from Miami University with a Bachelor of Science degree in Business with a major in Marketing. She worked in their downtown Cincinnati office servicing primarily fixed annuity customers.
In 1996, Michele took a position with a small downtown firm, Qualified Annuity Services, Inc., where she worked as the liaison between large brokerage firms and insurance companies offering Single Premium Immediate Annuities. In addition, she helped underwrite terminating Defined Benefit plans and place the assets into group annuities to provide pension income to employees. She obtained her Life and Health Insurance license as well as her NASD Series 6 Registered Representative securities license during this time.
In July 1998, Michele joined Donahue Securities, Inc. as a Paraplanner where she obtained her NASD Series 7 General Securities Representative license and serviced individual clients with all of their financial planning needs including investments, insurance and estate planning.
In March 2001, Michele joined Brecek & Young as an Independent Investment Advisor Representative. At that time, she obtained her NASD Series 66 Investment Advisor Representative license. She is partnered with Jay Moretti and together they provide advice in all aspects of financial planning to individuals and small business owners in the Greater Cincinnati area as well as Kentucky, Indiana, Tennessee, Florida, Pennsylvania, Michigan and Montana.
Michele lives in Edgewood, Kentucky and spends most of her free time with her husband, Kevin, and her 3 children: Korey (age 25), Trevor (age 11) and Sydney (age 7).
Presenting clients with easy to follow presentations

Spending personal face-to-face time with clients

Providing clients with innovative simple solutions to complex financial challenges
Key Areas of Expertise:
Retirement Income Planning
401(k) rollovers
Wealth Accumulation
Investment Advisory Services
Life Insurance
Long Term Care Insurance
---
S. David Dinn
"Since 1992, I facilitate the protection of my clients' wealth and lifestyle so that they can focus on living their lives and not spend so much time worrying about the future."
David started his professional career with State Savings Bank in 1992. As a Branch Manager and Branch Officer, he gained valuable banking experience from the banking leader in Central Ohio. In 1997, he decided to pursue his passion for financial planning.
David joined Nationwide Retirement Solutions in 1998 as a Financial Service Representative. He assisted employees of local school, police and fire districts accumulate money to work toward their retirement goals.
In May 2000, David became an Independent Investment Advisor Representative. He continues to work with individuals and families who are concerned about outliving their retirement savings. He advises them on how to plan for their financial future by showing his clients alternatives to better manage their taxes and retirement income.
David is able to bring his experience from banking and financial planning together for the benefit of his clients. Many of his clientele are small business owners, employees of local tri-state hospitals, corporations, Universities and other school systems. With his knowledge of pension and retirement plans, he is able to ease his clients' transition from full time employment to one of the most exciting and challenging time of their life: retirement.
David attended Wright State University on a full athletic scholarship where he received his Bachelor of Science in Business. He holds his Series 6, Series 7 and Series 66 securities licenses. He also holds Life, Long Term Care Planning, Health and Variable Annuity insurance licenses.
David has spent most of his life as a resident of Cincinnati/Northern Kentucky. He currently resides with his wife Mae, and three children - Halia (12 yrs), Kiana (10 yrs) and Ma'kai (3 yrs) in Hebron, KY. He enjoys biking, swimming, weightlifting, traveling, and reading. He also enjoys coaching high school boys basketball.
Presenting clients with easy to follow presentations

Spending personal face-to-face time with clients

Providing clients with innovative simple solutions to complex financial challenges
Key Areas of Expertise:
Retirement Income Planning

403(b) & 401(k) rollovers

Wealth Accumulation

Investment Advisory Services

Life Insurance

Long Term Care Insurance Planning